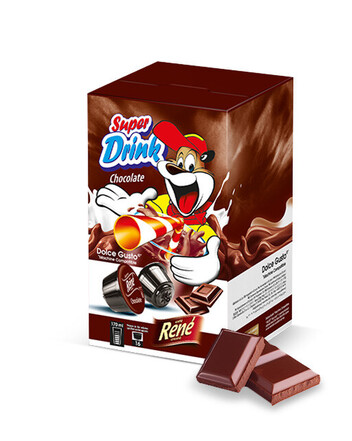 Rene - Chocolate Hot Milk x 16 Pods
Rene For Dolce Gusto
$8.45
or 4 interest free payments of $2.12 with
learn more
Out of stock
More stock arriving late May 2021 - why not try Rene Chocolate in the meantime......
Nescafe Dolce Gusto Compatible - Save Heaps Against The Original Brand - 16 Pods - 16 Serves.
Intensity X - Unlike the other milk based Rene drinks the Chocolate Milk only requires one capsule per drink - thus halving the cost. Kids, big and small, will enjoy this flavour packed refreshment. These pods can only be used on the "hot drink" setting on your machine.
Ingredients Are Gluten Free And Soy Free.
SKU: 10101