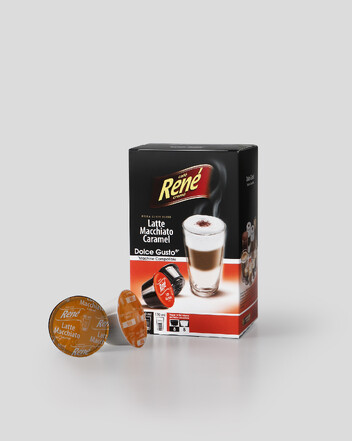 Rene - Latte Macchiato Caramel x 16 Pods
Rene For Dolce Gusto
$8.45
or 4 interest free payments of $2.12 with
learn more
Nescafe Dolce Gusto Compatible - Save Heaps Against The Original Brand - 16 Pods - 8 Serves.
Indulge yourself with an extra special Latte Macchiato. The Caramel Latte Macchiato is a beautiful, stylish coffee with a hint of caramel - a smooth, creamy milk foam and a strong espresso with a twist of caramel provides a wonderful coffee flavour combination. Can coffee get any better than this - we don't think so.
Ingredients Are Gluten and Soy Free But Include Dairy.
SKU: 10048